Celebrating America's Remarkable Story
We the People of the United States
ABOUT
National American History and Founders Month
---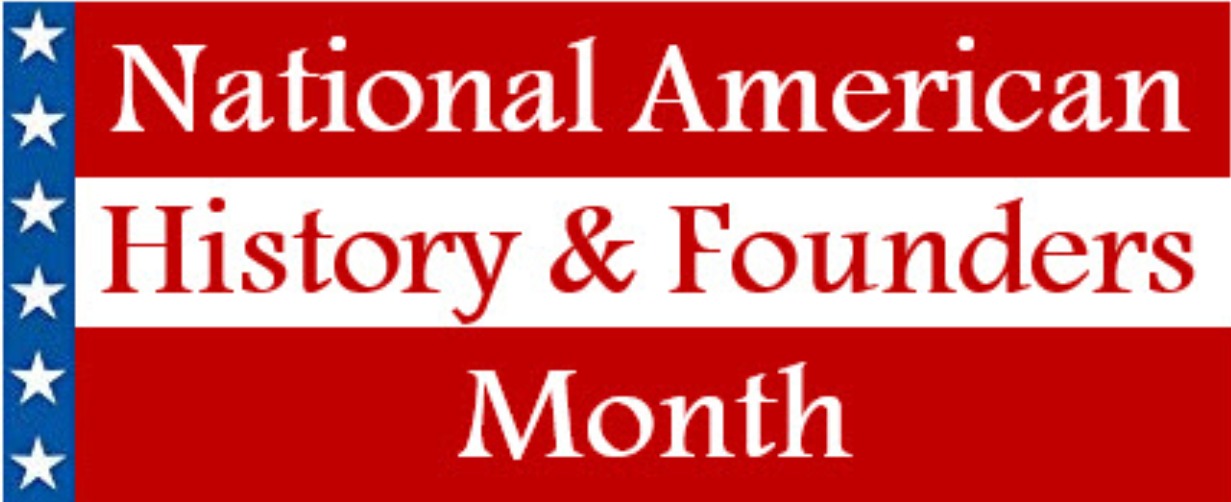 WHY
As we approach our Nation's 250th anniversary in 2026, there is a clear need to empower Americans to be active citizens through greater understanding of our Nation's early history, its founders, and the civic duties within the American experience.

The purpose of National American History and Founders Month is to create a tradition of educating and celebrating the founding history of our country for all Americans. Furthermore, while there are holidays celebrating key events, leaders, and groups responsible for creating and shaping our Nation, there is no official recognition or formal commemoration of our Nation's early history, its founders and its governmental system. This new recognition and focus offers all Americans an occasion to appreciate the struggle to create a new nation, the founders who pioneered how this new nation should be governed, and the civic duties of its citizens.


WHEN
National American History and Founders Month is proposed to take place every November. This month includes important holidays, such as Election Day, Veterans' Day, and Thanksgiving, that focus on American civics and history.

WHO
The establishment of National American History and Founders Month has been citizen-driven effort led by Dr. Jennifer Burkhart London with the support of many historical and educational organizations.
---
11/27/19 - Thanksgiving Message from NAHFM
Giving Thanks and Recognition of A Shared History
At this time of year, Thanksgiving, Native American Heritage Month, and National American History and Founders Month, gives us the opportunity to reflect on our collective history and give thanks for the country in which we live.
The first Thanksgiving dates back to November 1621 when Pilgrims and Wampanoag Indians gathered in Plymouth, Massachusetts for a three-day autumn harvest celebration. Many Native nations historically celebrated and gave thanks for abundant harvest seasons. In fact, Thanksgiving's holiday tradition of gratitude originates from the Native American philosophy of giving without expecting anything in return. The Wampanoags, for example, taught the newcomers about agriculture, fishing, and hunting.
Settlers' traditions also included days of feasting and giving thanks. Some early English settlers were required by their charter to celebrate the day of their arrival annually as a day of thanksgiving. Over the next several decades, autumn thanksgiving festivals followed the harvest.
In September 1789, George Washington issued the first Thanksgiving proclamation, designating November 26, 1789 as the first official thanksgiving. In particular, he called upon Americans to express their gratitude for the successful ratification of the new Constitution. John Adams and James Madison also designated days of thanksgiving during their presidencies.
It took many years for Thanksgiving to become the holiday we celebrate today. Since 2008, the day after Thanksgiving is designated Native American Heritage Day. As November shares the commemorations National American History and Founders Month and Native American Heritage Month, we honor our nation's history, give thanks for our blessings, and have the opportunity to grow as a country for many years to come.
11/6/2019 - New Hampshire Governor Chris Sununu Tweets about NAHFM

Submit your inquiry about National American History and Founders Month here.